In this article we are going to discuss how repainting your house can improve its market value and accelerate the closure process. For more insight, we reached out to Rafael Barbosa a veteran of the real estate industry in New York City with nearly 20 years of experience. Rafael has helped close hundreds of deals for home sellers and homebuyers and has gathered tremendous experience in what helps close a home sale. Repainting is one of those things that accelerates that close rate.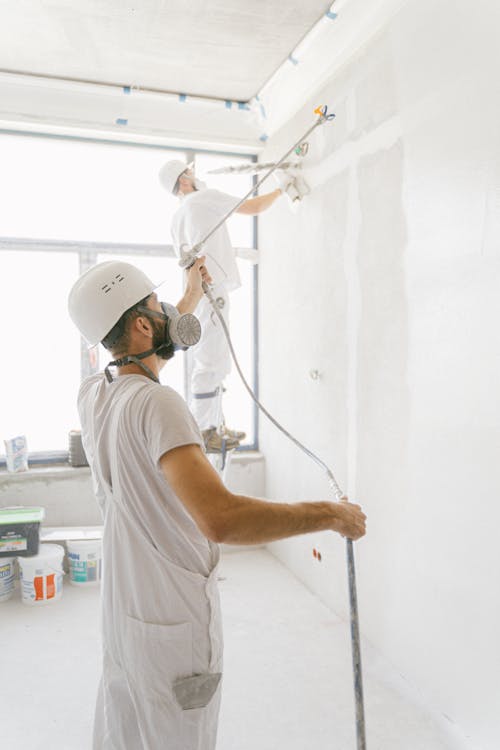 Should I repaint my house before I sell it?
If it doesn't grab one's attention and give a "wow" then paint it. This straightforward response is important to keep in mind and a good realtor will be able to spot if there are problems with your walls, ceiling, or trim.
In other words, if you haven't painted the house in years and there are grease marks everywhere in the kitchen, water stains in the bathroom, and chipped paint on the baseboards, it's time to call a professional painter. Especially if you notice decay on the exterior as that makes the difference between a good first impression or bad first impression.
In this interview, Rafael explicitly states, "painting is one the cheapest renovations you can do to make your house stand out."
For interior painting: Good options that work every time are light gray and white.
Make your lighting match!
Rafael gave us a great tip, make sure the paint is enhanced by the lighting. This means going with the proper sheen and using quality paint as well as having proper lighting fixtures. At the very least, get new light bulbs!
When people are looking to buy they want to see a brightly lit room that is reflected by clean and crisp paint. For this reason, we recommend using an eggshell finish on most wall surfaces, semi-gloss or high-gloss on trim such as baseboards and door casings, and flat paint on the ceilings. For cabinets we often recommend our customers to go with a cabinet satin finish.
Should I paint the house myself?
Painting your house alone or with your family or friends isn't always a bad idea. Budget constraints, lack of available labor, and house size are all things that can determine whether you should do it yourself or hire a professional. However, as Rafael pointed out, painting is one of the cheapest renovations you can do to make your house sell faster at a higher dollar figure.
While we do recommend some homeowners paint their homes, especially if they are on a strict budget, we do not recommend painting the exterior. Unless your house is a single-story house, dealing with extension ladders, powerlines, and the elements can be dangerous. We always recommend hiring a professional painter for exterior work.
Don't hesitate to reach out to local contractors for a bid on your house painting job. You can find great contractors on Google, Thumbtack, Facebook, and other directories. That being said, make sure to read their reviews!
Check their about page, see how active they are and whether they are legit or not.
What you spend in money you will save in time (and earn more?)
According to Rafael, while you may have to spend a few thousand dollars to repaint your house, the value it adds is well worth the upfront cost. It can close deals much faster by showing the buyer you have taken care of the property giving them that first good impression (which we all know is a critical buying factor).
Not only will closing the deal faster save time, but it may also lead to higher bids where housing is scarce.
Hire ALTOS Painting and Construction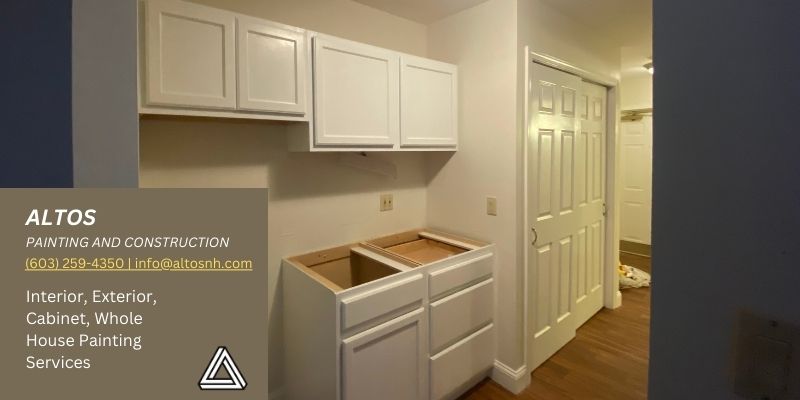 If you're looking to have your house painted in Southern, NH / surrounding Manchester, NH please give us a call at (603) 259-4350 and we'll be happy to give you a free estimate on all painting jobs.